How do we find the words to adequately express our gratitude for those brave heroes who paid the ultimate price for the freedoms that we enjoy today. Words of course, are never enough so we'll get right to our tribute this year and just say a very heartfelt "Thank You".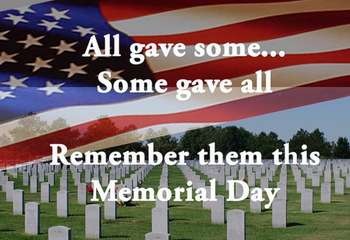 See our
Memorial Day Tribute 2013
page on our main website for our salute to all who have sacrificed their very lives for our freedoms. God Bless our brave troops.