We should be praying daily for those who are imprisoned, persecuted, and are suffering for their faith, but Sunday, November 5th is the annual day set aside as a special
International Day of Prayer for the Persecuted Church
. Below are ten ways that church groups and individuals can pray for persecuted Christians. These prayer requests and photos are courtesy of
The Voice of the Martyrs
.
The Voice of the Martyrs is a dedicated ministry providing spiritual, economic, educational and other support to persecuted Christians and their families worldwide. VOM celebrated their 50th anniversary last month. Their founder, Pastor Richard Wurmbrand, was imprisoned for 14 years in Communist Romania for his faith in Christ, and his wife, Sabina, was imprisoned for three years. In 1965 they were ransomed out of Romania, and shortly thereafter established the global network of missions of which VOM is a part.
We believe VOM to be one of the most important Christian ministries in existence today. We urge all our readers who are not already supporting this vital ministry to please consider doing so. Anyone can visit their website and sign up for their free monthly newsletter that is filled with inspired stories of faithful Christians risking all to serve their Lord and Savior under the most hostile conditions.
10 Ways to Pray for our Persecuted Christian Family
Pray that they will …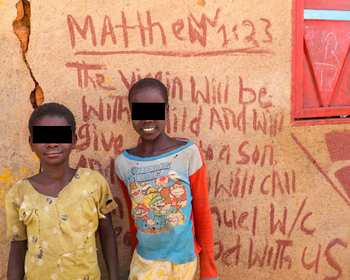 1. Clearly Sense God's presence
Be strong and courageous. Do not be afraid or terrified because of them, for the Lord your God goes with you; he will never leave you nor forsake you. (Dt 31:6)
2. Know the body of Christ is praying for them
I thank my God through Jesus Christ for all of you, because your faith is being proclaimed all over the world. (Rom 1:8)
3. Experience God's comfort when persecuted
May our Lord Jesus Christ himself and God our Father, who loved us and by his grace gave us eternal encouragement and good hope, encourage your hearts and strengthen you in every good deed and word. (2Th 2:16–17)
4. See God open doors to evangelism
And pray for us, too, that God may open a door for our message, so that we may proclaim the mystery of Christ, for which I am in chains. Pray that I may proclaim it clearly, as I should. (Col. 4:3-4)
5. Boldly share the gospel
Now, Lord, consider their threats and enable your servants to speak your word with great boldness. (Ac 4:29)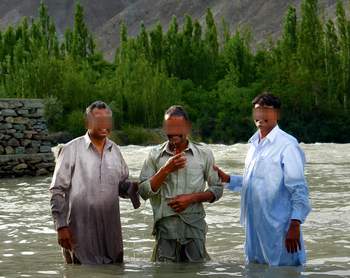 6. Forgive and love their persecutors
I tell you, love your enemies and pray for those who persecute you, that you may be children of your Father in heaven. (Mt 5:44-45)
7. Be granted wisdom in covert ministry work
After many days had gone by, there was a conspiracy among the Jews to kill him, but Saul learned of their plan. Day and night they kept close watch on the city gates in order to kill him. But his followers took him by night and lowered him in a basket through an opening in the wall. (Ac 9:23–25)
8. Remain joyful amid suffering
So they went on their way from the presence of the Council, rejoicing that they had been considered worthy to suffer shame for His name. (Acts 5:41 NASB) But if you suffer as a Christian, do not be ashamed, but glorify God that you bear this name. (1Pe 4:16)
9. Mature in their faith
…to equip his people for works of service, so that the body of Christ may be built up until we all reach unity in the faith and in the knowledge of the Son of God and become mature, attaining to the whole measure of the fullness of Christ. (Eph 4:12-13)
10. Be rooted in God's Word
All Scripture is God-breathed and is useful for teaching, rebuking, correcting and training in righteousness, 17so that the servant of Goda may be thoroughly equipped for every good work. (2Tim 3:16–17)
We mentioned above that we should be continue to pray each day for persecuted Christians, not just one day a year. Please visit I Commit to Pray for additional prayer needs and requests.
Continue to remember those in prison as if you were together with them in prison, and those who are mistreated as if you yourselves were suffering. (Heb 13:3)