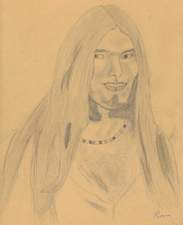 Last Sunday morning, the sunshine felt like rain.
The week before, they all seemed the same.
With the help of God and true friends, I've come to realize,
I still have two strong legs, and even wings to fly.
So I, ain't a-wastin time no more.
Cause time rolls by like hurricanes.
Runnin' after the subway train.
Don't forget the pourin' rain.
- Gregg Allman
A few months ago, I was challenged by my good friend Stacy on Facebook to share a Bible verse that has a special meaning to me. The biggest challenge turned out to be narrowing my choice to a single verse. I finally chose Joel 2:25 because, as I've gotten older and my time on earth is getting shorter, I've begun to reflect more and more on the value and proper use of time. This verse, in which God is speaking to the Israelites, reads:
'I will repay you for the years the locusts have eaten - the great locust and the young locust, the other locusts and the locust swarm - my great army that I sent among you (Joel 2:25).
For years, I pondered how God could restore the time out of my life that the locust ate (time I had wasted for selfish reasons). I've now come to the conclusion that the various implications of this verse can only be fully appreciated later in life. As I started entering my response to Stacy it quickly became apparent that it would be too long for Facebook, and that I needed to do a blog post. As I was writing this post, I decided that I needed a full article on the main website to do justice to the subject. After researching the first article, I then decided to write two additional articles and modified this blog post to introduce them.
The first article, entitled The Days the Locusts Ate, is my primary response to Stacy's challenge. I explore the original context of the verse and its meaning for Christians today. I also explain how God can restore lost time in our lives - time that we thought was gone forever.
While Joel 2:25 speaks of God taking the initiative to restore lost time, there is a NT verse in which the Apostle Paul exhorts us to make good use of the time that God has graciously allotted to us.
Be very careful, then, how you live - not as unwise but as wise, making the most of every opportunity, because the days are evil. Therefore do not be foolish, but understand what the Lord's will is (Eph 5:15-17).
I must admit that I have a lot of work to do in allowing God to use my time efficiently for His glory (the irony is not lost that it took several months to budget the time required for writing these articles), but I'm making an honest attempt to improve. As a start, I originally wrote this blog post from the Atlanta airport during a layover from Florida to Dallas.
To expand on the above NT verses from Ephesians, I added the Redeeming the Time article in which we explore the meaning of time, its theological basis, and why we should properly redeem the time to make the most of our opportunities. We also mention several pitfalls to avoid that rob us of time, and offer practical Biblical suggestions for wise use of our time.
Finally, in Jigsaw Puzzles and Roadmaps, we provide a couple of illustrations that contrasts how we understand and interrelate the events of our lives with God's understanding according to his divine purposes. Abraham had to wait 25 years for the child of promise (Isaac). Our friend Stacy prayed Psalms 113:9 for years in her longing to become a mother. Now she is blessed with two wonderful boys. We'll never completely understand all the details of why certain things happen (or don't happen) this side of heaven, but we can be confident that God's timing is perfect as He works out everything for the good of those who love Him (Rom 8:28), even if it doesn't make sense to us at the time.