Guest Post by Camille Johnson from The Bereaver Blog. The views and opinions expressed in the article and associated links are those of the author, and although we strongly agree with the premise of the article, all specific details may or may not necessarily reflect those of ad Dei Gloriam Ministries. We have no relationship with any of the organizations linked within the article.

Image Source: Unsplash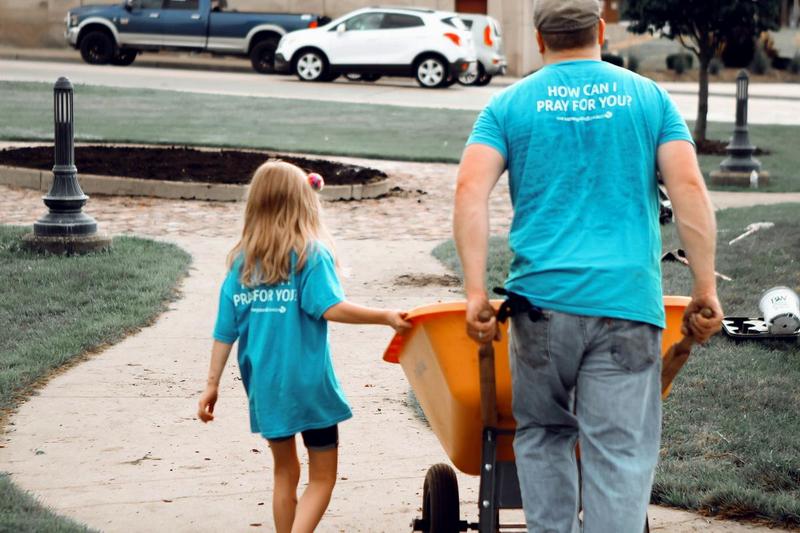 Organizing a church mission to another country is a wonderful way to bring a congregation closer together and show young members of the church how to spread God's love around the world. This is a big undertaking, but if you're feeling overwhelmed, take a business-like approach. Establish steps for reaching your goals and get as many people on board as possible, taking into account each individual's needs and finding out what motivates them.
Baptist Press notes that preparing for a successful journey involves a great deal of work and planning, including consideration of some of the challenges that are involved in traveling overseas with a group of teenagers. These three tips will make organizing an overseas church mission more manageable.
1. Involve Church Youth in Fundraising Efforts
Mission trips are more successful when participants feel comfortable around one another and have invested time and effort in preparing for the trip. That's why you should involve your church youth from the very beginning by including them in
fundraising efforts
. The trip will hold more meaning for them when they have worked for it.
Popular youth fundraisers include selling faith-based candles, using church scratch cards, selling cookies and cookie dough. Your young church members also may hold car washes, bake sales, yard sales, or other community events to raise money for their trip.
Because you will involve the community in your fundraising events, you should advertise in your church bulletin, on your church sign, and in local newspapers. If your church has a social media page, put a few of your youth in charge of creating and sharing fundraising events because it is an inexpensive way to reach a larger audience.
If you plan to stand in front of local stores with cans to collect donations, design matching T-shirts for your mission participants to make them more visible and credible when they are out and about in the community. Of course, everyone should pack their shirts and wear them on the mission itself when the time comes.
Another important fundraising tool you could use is marketing via email. Email marketing has a very high return on investment, so you should leverage it for raising funds and awareness for your mission trip. If you can use the email list of your whole church's congregation, then you should have no problem reaching your fundraising goals.
2. Make Sure Everyone is Onboard with the Mission's Purpose
When organizing a mission trip overseas, the church's mission should be first and foremost in everyone's minds. Operate under the understanding that you are
representing your church
and are traveling to do public service and be the face of your church in another part of the world. It's important for you to share the purpose of the mission with your young participants and their families so everyone understands the trip is not a vacation. You should create a mission itinerary, a daily schedule, and a list of mission goals and share them at the first informational meeting.
3. Clearly State Your Rules and Get Signatures Early in the Planning Process
You also should clearly state your expectations and team rules from the beginning so church members know the do's and don'ts of the trip and can agree to them well ahead of time. State and explain the rules to parents at the introductory meeting but also invite mission participants to attend so you can spend the evening answering questions and assuaging parents' fears.
For more ideas on when to hold meetings, which information to share when, and which forms you will need, check out the numerous resource-rich websites like YouthWorks and Faithward. Keep in mind that if you are traveling to a country that allows people younger than 21 to drink or has a reputation for heavy recreational drug use, you should make it very clear that your youth will not be participating even though the laws differ. Studies show that exposing teens to alcohol at an early age puts them at a greater risk of developing drug and alcohol problems later in life, as noted in TIME magazine.
Similarly, experimenting with drugs early in life or using them socially as teens also leads to a high risk of becoming dependent and affects brain development. Alcohol and drugs have no place in a church mission, and you should reiterate these points at your introductory meeting.
Lastly, you may want to clearly state what items they can and cannot bring. It's also important to give them reminders of important items to bring, such as medications they take daily, clothes that suit the climate, and chargers or power banks for devices they're bringing along.
Planning an overseas church mission trip requires a great deal of time and organization. But, if you involve church youth and parents early in fundraising and informational sessions and clearly state your purpose and rules early on, you will have a much more successful and meaningful trip.