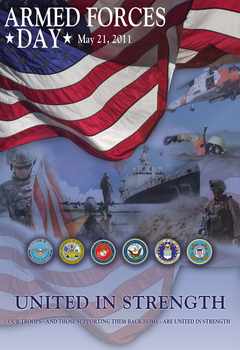 Today is Armed Forces Day. Unfortunately, this day tends to pass without recognition by many in the general public. If you are a veteran, or have a family member that served or has served our country, it is a very special day.
From the US Department of Defense website:
President Harry S. Truman led the effort to establish a single holiday for citizens to come together and thank our military members for their patriotic service in support of our country.

On August 31, 1949, Secretary of Defense Louis Johnson announced the creation of an Armed Forces Day to replace separate Army, Navy, Marine Corps and Air Force Days. The single-day celebration stemmed from the unification of the Armed Forces under one department -- the Department of Defense.
As the proud father of an active US Marine, I salute and say a heartfelt "Thank You and God Bless" to all the dedicated members of our Armed Forces. Despite the inept leadership of our politicians, our troops remain far and away, the finest on this earth.